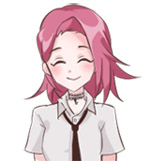 We work hard every day to bring you great content.
Thanks for supporting us.
SITE TERMS
Membership price is 26$.
Instant month access.
Membership is non-recurring.
HOW TO GET YOUR LOGIN/PASSWORD
1. You will be redirected to a page with your login/password
as soon as the payment is completed. Wait until the payment is processed
and do not refresh the page.
2. Your login details will be also sent to your Email.
Use GMAIL please to get login details successfully and avoid possible difficulties.
PRIVACY PROTECT
To protect your privacy, charges will appear discreetly as "Lzispay" on your cardholder statement.
We do not store user information and do not send advertising mailings (Privacy policy).
MAKE A PAYMENT AND GET INSTANT ACCESS
Site tour | Terms of Service | 2257 Compilance | Privacy policy | Support
Payments processed by VEROTEL